Joe Biden: The Great Auk to the Rescue

WEST GOSHEN TWP, PA—The mascot of the Catholic prep school that Joe Biden attended is a large, extinct, flightless bird called the Great Auk. When I arrived at that school–Archmere Academy in Claymont, Delaware–in the fall of 1956, I was puzzled by the choice of the Great Auk (rhymes with "squawk") as a mascot. Then I saw the football team's first game.

Many people say that Joe Biden, who arrived at Archmere in 1957, is flightless and extinct himself. His campaign certainly involved precious little flight. He spent more time in his basement than the average, unemployed, recent college graduate. He still clings to the extinct notion that pot is a gateway drug, and he sometimes acts as if he needs help urinating. He's probably capable of wandering into the bathroom and forgetting what he went there to do.

By contrast Young Biden hit the ground running when he got to Archmere, as though he was fixing to take flight himself. I don't recall ever seeing him alone on the 14-acre, 144-student, all-male campus. ($350 a year then, $28,800 a year now–and you gotta test smarter than the average bear to get in.) I also don't remember having one conversation with him during those years.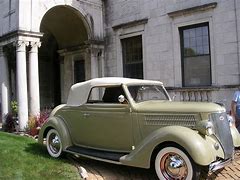 Joe (on left above) always seemed to be in a slight hurry then, and he always seemed to have a small entourage trailing him, including one kid who was voted most likely to grow up to be a dwarf. Joe was elected class president in his junior and senior years. (History will little note nor long remember the names of the lads who held that post before him.)

It was easy for Young Joe to run freely back then. He didn't have the toilet paper of serial embarrassments dogging his heels yet: the toilet paper of plagiarism both in law school and during the 1988 Presidential Campaign, the stupid exaggeration of his law school standing, the sleazy hair-plugs, the Thomas hearings, the 1986 Anti-Drug Abuse Act, the 1994 Crime Bill, the vote to overturn Glass-Steagall, the vote in favor of the Iraq war, the bogus claims of being raised in an all-black church and of starting his college career at an H.B.C.U.–and on and on and on until you can't see Ol' Joe's shoes for the Charmin.

There are fewer than two score people (still living) who can say the current president was a year behind them in prep school, and fewer still who want to admit it; but before you sleep on Sleepy Joe, consider this: the flightless football team that he joined as a half-back/wide receiver in ninth grade went from perennial toe jam to undefeated by the time he was a senior–the length of a presidential term. If Joe, now entering the sophomore year of his presidency, can do half as well for the flightless country on the clear path to extinction that is America, we'll all be singing the Archmere fight song:

"Hail, all you loyal Archers … "

What, you thought they were gonna put Auks in that song?